Description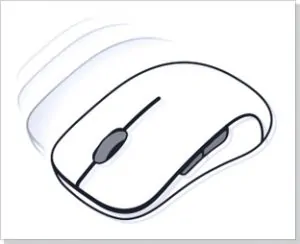 Perfect glide
Pure polished PTFE material gives your gaming mouse an unrivaled level of glide.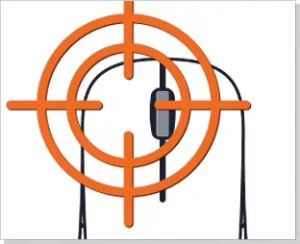 Precision and control
The use of Teflon feet provides full control over the movement of the mouse on the working surface. Both with sweeping movements and with minimal mouse movement. It is now easier to achieve maximum cursor precision.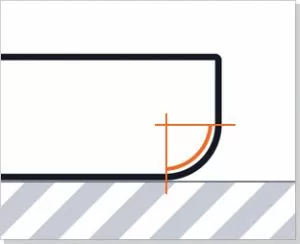 Finished edge
All skates are finished on the outer edge. The absence of sharp corners ensures smooth mouse movement and reduces the necessary lapping time at the beginning of use.
High quality materials
Only 100% pure PTFE material is used in the production of glides. As well as specially selected glue, which ensures reliable fixation of glides, and no residue removal.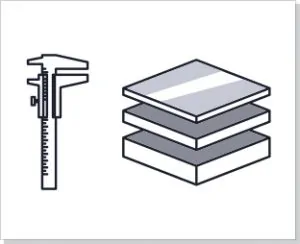 High resource
The thickness of the material is selected individually for each mouse model in such a way as to provide the maximum resource of use, without violating the usual lift-off distance of the sensor.
Replacement glides for the top gaming mice Zowie ZA13 and ZA13-B – we return the manipulator to its previous speed.
Professional esportsmen note that the Zowie ZA13-B gaming mouse and its basic version ZA13 are among the fastest manipulators. Smoothness, accuracy and high speed of devices are their main characteristics. A well thought out design helps achieve these properties: a high-precision 3360 optical sensor, balanced weight and a high profile for hand support.
One of the most important structural components is the ultra-smooth Teflon mouse feet for the Zowie ZA13 mouse. The two models of manipulators use the same skatez. The hyperglides feature a rounded shape to help achieve the desired liftoff height and a thoughtful 0.7mm thickness. The chosen thickness at the same time provides slow wear and high-quality sliding on any surface. The material used is PTFE, which has gone through several levels of grinding.
Friction with the surface leads to thinner skates, despite the strength properties. That's why gamers keep spare mouse feet for the Zowie ZA13 mouse on hand. In the FeetGlide online store you can order slips with worldwide delivery. We will deliver the order within 10-24 days.
After the replacement, the manipulator will return the original properties that you have become accustomed to. Replacement glides for the ZA13 are similar to the original ones and can also be used for the ZA13-B. For the manufacture, deep grinding Teflon with the thickness recommended by the manufacturer is used.
The kit includes two sets of interchangeable mouse feet, adhesive for fixing and an alcohol-based wipe for degreasing the surface. The adhesive leaves no residue after removal and holds the hyperglides firmly in place, eliminating the risk of accidental lagging.