Description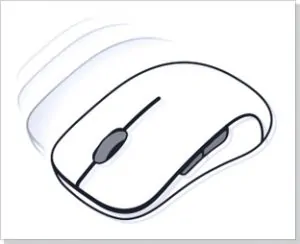 Perfect glide
Pure polished PTFE material gives your gaming mouse an unrivaled level of glide.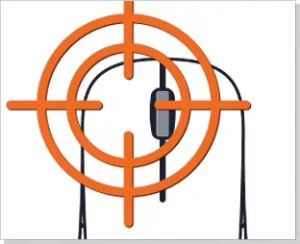 Precision and control
The use of Teflon feet provides full control over the movement of the mouse on the working surface. Both with sweeping movements and with minimal mouse movement. It is now easier to achieve maximum cursor precision.
High quality materials
Only 100% pure PTFE material is used in the production of glides. As well as specially selected glue, which ensures reliable fixation of glides, and no residue removal.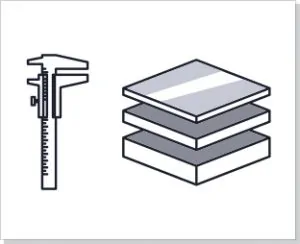 High resource
The thickness of the material is selected individually for each mouse model in such a way as to provide the maximum resource of use, without violating the usual lift-off distance of the sensor.
Universal feet for Zowie EC and Divina gaming mice – ultra-smooth and fast glide in any situation.
The Taiwanese brand Zowie is familiar to many gamers. The manufacturer's accessories are used by professional cyber sportsmen at tournaments and simply by fans of computer games at home.
Zowie is one of the few brands that adheres to a single form for almost all models of manipulators. The devices vary in size, technology, and features, but the carefully thought-out shape of the case is retained. Thanks to this, replaceable Teflon feet for the Zowie EC2 mouse – the most popular among the brand's manipulators – can be used in tandem with other mice.
Ultra-smooth for maximum precision
The skates of computer mice are a consumable item, but very important for stable operation. The quality and condition of the glide determines many things: smoothness of movement, speed, accuracy and the ability to interact with different surfaces.
Replacement mouse feet for Zowie EC2 are made in full accordance with the original ones. Due to the brand's focus on one form of devices, skates can be used with different series and models of manipulators:.
EC1.
EC1-A.
EC1-C.
EC2.
EC2-A.
EC2-C.
EC3-C.
DIVINA.
The main task of the overlays is to provide the accessory with a perfect glide. Consumables available in the catalog easily cope with the task.
Balanced consumable for thoughtful work
The universal feet for the Zowie EC2 are made from brushed PTFE. The material is subjected to two-level grinding. To minimize friction with the mat or other surface, the glides are 0.7mm thick. This thickness indicator eliminates premature erasure.
Replaceable skates 100% repeat the seats on the body, and fixing takes 3-4 minutes. You can order glides for Zowie EC1 or any other model of eSports controller with worldwide delivery. Delivery time depends on the region and varies within 10-24 days.
The package includes two sets of mouse feet and two alcohol wipes. Alcohol-containing wipes are needed to degrease the surface before gluing. Keeping a second pair of glides at hand, you don't risk losing control accuracy due to thinning of the material at the decisive game moment.