Description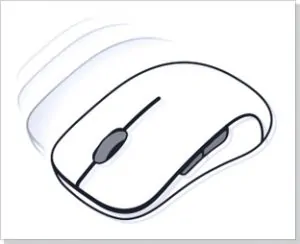 Perfect glide
Pure polished PTFE material gives your gaming mouse an unrivaled level of glide.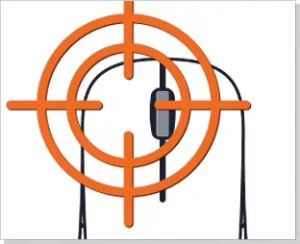 Precision and control
The use of Teflon feet provides full control over the movement of the mouse on the working surface. Both with sweeping movements and with minimal mouse movement. It is now easier to achieve maximum cursor precision.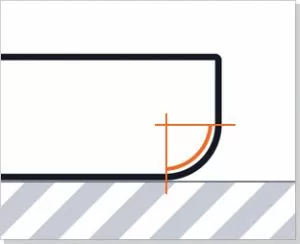 Finished edge
All skates are finished on the outer edge. The absence of sharp corners ensures smooth mouse movement and reduces the necessary lapping time at the beginning of use.
High quality materials
Only 100% pure PTFE material is used in the production of glides. As well as specially selected glue, which ensures reliable fixation of glides, and no residue removal.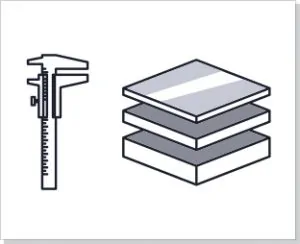 High resource
The thickness of the material is selected individually for each mouse model in such a way as to provide the maximum resource of use, without violating the usual lift-off distance of the sensor.
How to make the perfect mouse even better – teflon mouse feet for the Razer DeathAdder V2.
The Razer DeathAdder V2 is a gaming mouse champion in number of incarnations and the total number of mice produced within a single model – a number that has long crossed the 10 million mark.
This is due to the amazingly comfortable ergonomic shape of the case, which was developed for the first revision of the mouse back in 2007. Since then, everything in the manipulator has changed – materials, sensor, expanded functionality, etc. And only the ergonomics of the case remains unchanged, and has undergone only minor changes that further improved the original design.
DeathAdder V2 is today's generation of the series. This wired pointing device boasts a Focus + optical sensor with up to 20K DPI, very fast and reliable optical button switches, and a lightweight and flexible SpeedFlex cable.
Unlike many other manufacturers, Razer pays attention to the skates of gaming mice. All models (except for the Essential versions), including the DeathAdder V2, have high quality 100% teflon mouse feet.
But even such skatez are not eternal. Intensive use of the gaming mouse for its intended purpose, especially when using a hard surface, inevitably leads to the erasure of the mouse feet.
Replaceable skates from the FeetGlide online store will help restore the previous level of glide and control. Made from the same 100% PTFE as the original mouse feet, they are a worthy replacement, bringing the Razer DeathAdder V2 back to its previous level of performance.