Description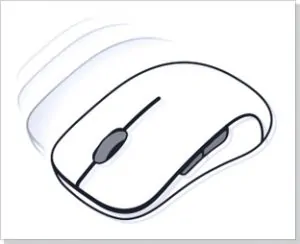 Perfect glide
Pure polished PTFE material gives your gaming mouse an unrivaled level of glide.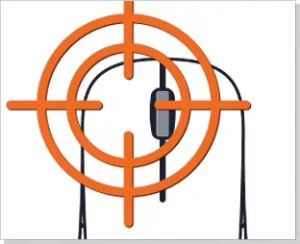 Precision and control
The use of Teflon feet provides full control over the movement of the mouse on the working surface. Both with sweeping movements and with minimal mouse movement. It is now easier to achieve maximum cursor precision.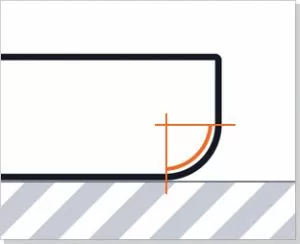 Finished edge
All skates are finished on the outer edge. The absence of sharp corners ensures smooth mouse movement and reduces the necessary lapping time at the beginning of use.
High quality materials
Only 100% pure PTFE material is used in the production of glides. As well as specially selected glue, which ensures reliable fixation of glides, and no residue removal.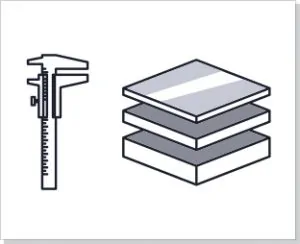 High resource
The thickness of the material is selected individually for each mouse model in such a way as to provide the maximum resource of use, without violating the usual lift-off distance of the sensor.
Teflon mouse feet for Logitech G903 Wireless Mouse – perfect glide, no matter how long you use it.
No matter how durable and high-tech the design of the gaming mouse is, it's impossible to completely eliminate wear and tear. Under regular load, the skates begin to wear out over time, ensuring smooth and precise sliding. The Logitech G903 Wireless Mouse is no exception in this regard.
The original mouse feet of the manipulator are prone to scratches and thinning. In order not to lose a dominant position in games due to less accurate operation of the device, it is worth keeping replacement teflon feet for the Logitech G903 mouse on hand.
The manipulator itself is one of the few recognized in the esports industry with a wireless connection. For the model developed a proprietary wireless technology – LightSpeed. The connection is as stable, high quality and fast as when using wired technology.
The model is characterized by a high response speed and appropriate handling, which is achieved through a lightweight body. The mouse weighs 100 grams. The original G903 mouse feet glide as smoothly and quickly as skaters in new skates on a freshly polished ice rink.
As a result of wear of the surface in contact with the mat, the manipulator loses its usual smoothness and accuracy of movement. G903 replacement skates are the perfect way to quickly fix things.
Replacement mouse feet are identical to the original ones. These are 0.8 mm thick pads made of deep ground PTFE material. The thickness provides the glides with good durability. FeetGlide will deliver the consumable with worldwide delivery in 10-24 days. You will receive two sets of skates at once so that you are ready for the next replacement.