Description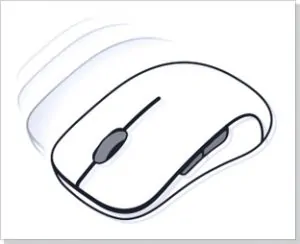 Perfect glide
Pure polished PTFE material gives your gaming mouse an unrivaled level of glide.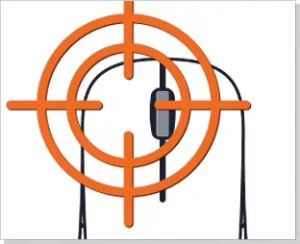 Precision and control
The use of Teflon feet provides full control over the movement of the mouse on the working surface. Both with sweeping movements and with minimal mouse movement. It is now easier to achieve maximum cursor precision.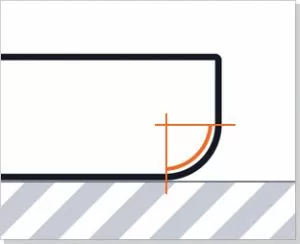 Finished edge
All skates are finished on the outer edge. The absence of sharp corners ensures smooth mouse movement and reduces the necessary lapping time at the beginning of use.
High quality materials
Only 100% pure PTFE material is used in the production of glides. As well as specially selected glue, which ensures reliable fixation of glides, and no residue removal.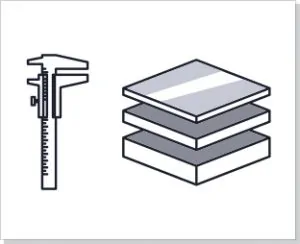 High resource
The thickness of the material is selected individually for each mouse model in such a way as to provide the maximum resource of use, without violating the usual lift-off distance of the sensor.
Razer Basilisk V3 Pro spare mouse feet for perfect glide
The Basilisk V3 Pro is a wireless mouse that will help you take your gaming to the next level. This is an ergonomic model with advanced technology. The manipulator connects to a PC or laptop via 2,4 GHz, Bluetooth or cable. The absence of a cable gives you unlimited freedom of action both with sharp swings and with precise aiming. Skates for the Razer Basilisk V3 Pro made of 100% Teflon, are responsible for smooth movement on the mat.
The 30,000 DPI optical sensor ensures high tracking accuracy. The device supports several modes of wheel rotation – tactile, free and intelligent. This helps to efficiently execute any game commands. 11 buttons are easily programmable for the necessary actions.
FeetGlide skates features
Replacement Teflon mouse feet for the Razer Basilisk V3 Pro are 0.75mm thick. The indicator is specially selected to maintain the lift-off height of the optical sensor and, as a result, tracking accuracy and response speed. In addition, this thickness helps to increase the service life of the stickers.
Pure PTFE is used for the production of the hyperglides. It is polytetrafluoroethylene with an extremely low coefficient of friction. The material allows to create the smoothest skates for the Basilisk V3 Pro. Worn pads slide more slowly, so the user has to put in a lot of effort to achieve the same controllability of the accessory. Replacing the mouse ffet helps to regain control of the manipulator and reduces the likelihood of hand fatigue during long gaming marathons.
Our online store offers skates for the Razer Basilisk V3 Pro mouse at an affordable price and with worldwide delivery. The box includes 2 sets of glides and alcohol wipes. Replacing pads takes no more than 2-3 minutes. With the help of an adhesive base, they are almost instantly fixed in the mounting grooves.