Description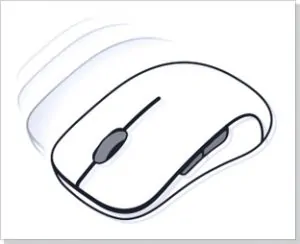 Perfect glide
Pure polished PTFE material gives your gaming mouse an unrivaled level of glide.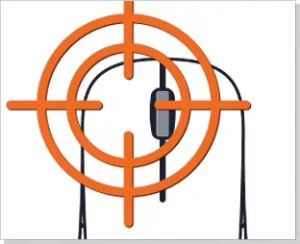 Precision and control
The use of Teflon feet provides full control over the movement of the mouse on the working surface. Both with sweeping movements and with minimal mouse movement. It is now easier to achieve maximum cursor precision.
High quality materials
Only 100% pure PTFE material is used in the production of glides. As well as specially selected glue, which ensures reliable fixation of glides, and no residue removal.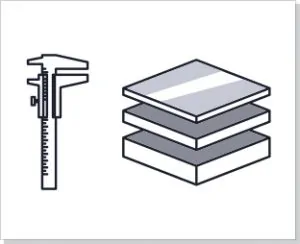 High resource
The thickness of the material is selected individually for each mouse model in such a way as to provide the maximum resource of use, without violating the usual lift-off distance of the sensor.
Replaceable Teflon mouse feet on the Razer Naga Trinity – super slip skates for precise control.
Naga Trinity is one of the top models of manipulators from the Californian brand. This device provides ultra-precise control in any game. This is facilitated by a 5G optical sensor with a resolution of 16k DPI, three interchangeable side panels for switching between 2-, 7- and 12-button configurations, and branded Ultraslick mouse feet.
Spare Teflon feet for the Razer Naga Trinity mouse will help you maintain control even after a year of active use of the manipulator. Ultraslick technology provides fast, precise, smooth and quiet glide. The accessory moves silently on any surface.
Replaceable skates are made by analogy with the original ones – they repeat the shape, thickness and manufacturing technology. The replacement glides for the Razer Naga Trinity are made from a PTFE material that has been sanded several levels to achieve the desired smoothness. Native mouse feet are also made from polytetrafluoroethylene.
Thickness of PTFE – 0.75 mm. This thickness is not easy to choose: it is a balance that allows the skates not to wear off too quickly, but at the same time doesn't allow the bottom surface of the mouse to come into contact with the mat
The FeetGlide team will send skatez for the Razer Naga Trinity mouse with worldwide delivery. Delivery time depends on the region and is 10-24 days. The package includes 2 pairs of replaceable mouse feet and an alcohol wipe for degreasing the fixation surface.
The glides are easy to replace on your own – fixing will take up to 3 minutes, after which you can immerse yourself in the game world and achieve new victories due to the ultra-precise manipulator.