Description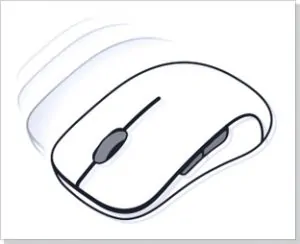 Perfect glide
Pure polished PTFE material gives your gaming mouse an unrivaled level of glide.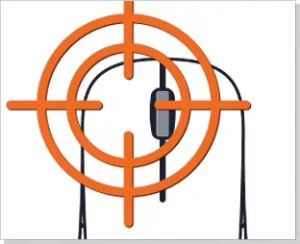 Precision and control
The use of Teflon feet provides full control over the movement of the mouse on the working surface. Both with sweeping movements and with minimal mouse movement. It is now easier to achieve maximum cursor precision.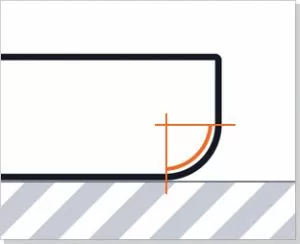 Finished edge
All skates are finished on the outer edge. The absence of sharp corners ensures smooth mouse movement and reduces the necessary lapping time at the beginning of use.
High quality materials
Only 100% pure PTFE material is used in the production of glides. As well as specially selected glue, which ensures reliable fixation of glides, and no residue removal.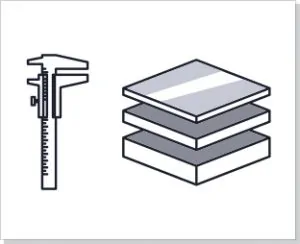 High resource
The thickness of the material is selected individually for each mouse model in such a way as to provide the maximum resource of use, without violating the usual lift-off distance of the sensor.
Spare mouse feet for gaming mice Logitech MX518, G400/G400S – a universal consumable, necessary for every gamer
In streaming with thousands of viewers and in international competitions you can see the commitment of many professional eSports athletes to the Logitech brand. Gamers use precise manipulators from the Swiss manufacturer, which, due to their advanced features, allow them to achieve success in games. Among the most popular models are the MX518 and two advanced devices, the G400 and 400S.
For all the manipulators' manufacturability, they are still not 100% protected from wear. Skates wear out the fastest. To maintain the initial smoothness and gliding speed, you can order replacement teflon mouse feet for the Logitech MX518 mouse from FeetGlide. Universal hyperglides are made by analogy with the original ones. You can also use the G400/G400S glides.
Logitech MX518
The classic model, which was the first to go on sale and instantly captivated gamers. The manipulator has a recognizable ergonomic shape, a 32-bit ARM processor and an ultra-precise Hero 16K gaming sensor. All this provides a quick response, comfortable control and smooth gliding of the accessory. Exactly until the moment when the original mouse feet become thinner, and the mouse loses the accuracy of work already familiar to the user.
Spare mouse feet for MX518 are designed in full accordance with the native ones. You can replace worn-out sketez by yourself in 2 minutes and dominate the games again.
Logitech G400 and Logitech G400S
Working on these manipulators, the Swiss developers took the MX518 model as a reference. Devices have become an improved version of one of the brand's best-selling gaming mice. The devices are even more ergonomic and less prone to wear.
>Because the models belong to the same series as the MX518, spare mouse feet can also be used for them.The FeetGlide team delivers worldwide in 10-24 days. The package includes two sets of skatess.