Description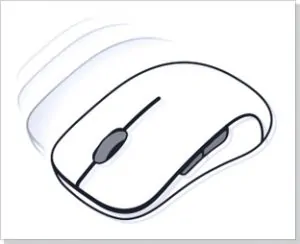 Perfect glide
Pure polished PTFE material gives your gaming mouse an unrivaled level of glide.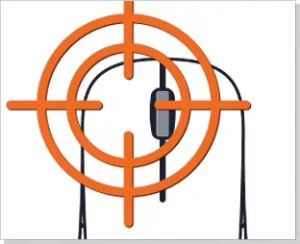 Precision and control
The use of Teflon feet provides full control over the movement of the mouse on the working surface. Both with sweeping movements and with minimal mouse movement. It is now easier to achieve maximum cursor precision.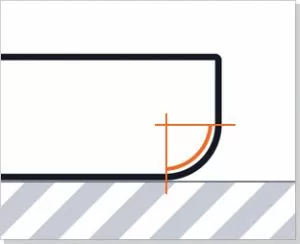 Finished edge
All skates are finished on the outer edge. The absence of sharp corners ensures smooth mouse movement and reduces the necessary lapping time at the beginning of use.
High quality materials
Only 100% pure PTFE material is used in the production of glides. As well as specially selected glue, which ensures reliable fixation of glides, and no residue removal.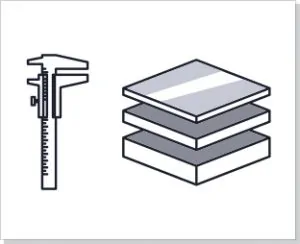 High resource
The thickness of the material is selected individually for each mouse model in such a way as to provide the maximum resource of use, without violating the usual lift-off distance of the sensor.
Replaceable mouse feet for HyperX Pulsefire Haste 2: impressive gliding performance
The compact and ergonomic HyperX Pulsefire Haste 2 and Haste 2 Wireless mice are designed for easy control in games. Thanks to the ultra-light body, the mice move quickly, helping the user to play better and experience little to no fatigue. 100% pure Teflon HyperX Pulsefire Haste 2 glides promote smooth accessory movement and secure control.
A high level of accuracy is guaranteed by an optical sensor with a resolution of 26,000 DPI and a tracking speed of 650 IPS. The switches are capable of withstanding 100 million clicks. It provides reliable audible and tactile feedback with every press. The polling frequency reaches 8000 Hz.
Spare feet for upgraded features
Over time HyperX Pulsefire Haste 2 skates can wear out, i.e. become too thin to glide smoothly. Because of this, it is more difficult to control the gadget and achieve victories in games. The original properties of the pads can also deteriorate due to damage, for example, when disassembling the case. You can fix the situation by replacing worn out hyperglides.
The FeetGlide catalog features wear-resistant Teflon mouse feet for the HyperX Pulsefire Haste 2 Wireless. Their thickness is 0.75 mm, therefore, the height of the sensor separation from the surface, which is necessary for its correct response, is maintained. A special adhesive base helps to fix the paws in the landing grooves.
Skatez are made from polytetrafluoroethylene, which is also called Teflon. The material is characterized by a low coefficient of friction and is used without any additives. PTFE guarantees excellent smoothness, which makes the mouse much easier to control.
Our online store offers to order glides for Haste 2 Wireless at an affordable price and with worldwide delivery. The package includes two sets of feet, alcohol wipes and instructions.