Description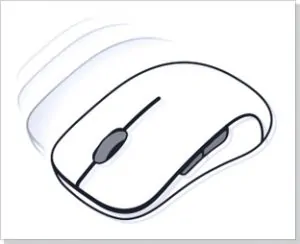 Perfect glide
Pure polished PTFE material gives your gaming mouse an unrivaled level of glide.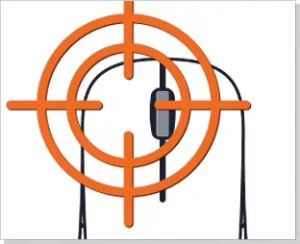 Precision and control
The use of Teflon feet provides full control over the movement of the mouse on the working surface. Both with sweeping movements and with minimal mouse movement. It is now easier to achieve maximum cursor precision.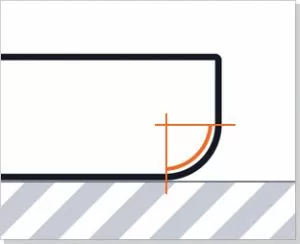 Finished edge
All skates are finished on the outer edge. The absence of sharp corners ensures smooth mouse movement and reduces the necessary lapping time at the beginning of use.
High quality materials
Only 100% pure PTFE material is used in the production of glides. As well as specially selected glue, which ensures reliable fixation of glides, and no residue removal.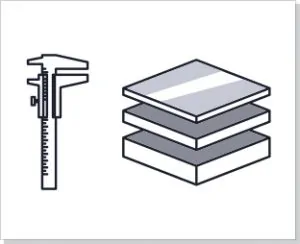 High resource
The thickness of the material is selected individually for each mouse model in such a way as to provide the maximum resource of use, without violating the usual lift-off distance of the sensor.
Glorious Model O Wireless mouse feet: smooth and durable
The stylish Model O Wireless helps gamers win the toughest battles with superior ergonomics and advanced features. The honeycomb body makes the device lighter while maintaining its strength. It is easy to clean and improves airflow while playing. The symmetrical shape is convenient for use by the right and left hand. Made from 100% pure Teflon, Model O Wireless skates glide smoothly on any work surface.
The model is equipped with 6 programmable buttons and a powerful battery that can last up to 71 hours without recharging. The BAMF sensor, developed in collaboration with Pixart, has a resolution of up to 19,000 DPI, a tracking speed of 400 IPS and a polling rate of up to 1000 Hz. It demonstrates high performance while saving energy. 2.4 GHz wireless connection guarantees high speed and clarity of the accessory.
Spare feet for better glide
Due to intense gaming loads, Model O Wireless glides thinner over time, which affects the maneuverability of the manipulator. The accuracy of the response decreases, which means that the user has to make more efforts for correct control. As a result, after long gaming sessions, there is a feeling of fatigue in the hand. In this situation, the replacement of skates saves.
Quality hyperglides for the Glorious Model O Wireless is offered by the FeetGlide online store. Replacement stickers are made from PTFE, a low friction material. PTFE glides excellently on plastic, metal and fabric surfaces. The device responds quickly and clearly, both with sweeping movements and with slight shifts of the cursor.
The 0.80mm thick Teflon mouse feet for the Glorious Model O Wireless keep the usual sensor-tear-off height. The kit includes two sets of pads and alcohol wipes.