Description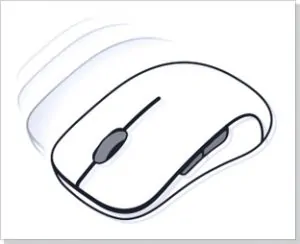 Perfect glide
Pure polished PTFE material gives your gaming mouse an unrivaled level of glide.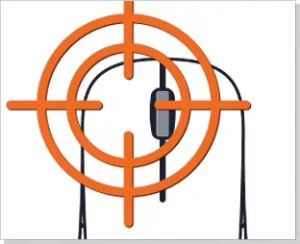 Precision and control
The use of Teflon feet provides full control over the movement of the mouse on the working surface. Both with sweeping movements and with minimal mouse movement. It is now easier to achieve maximum cursor precision.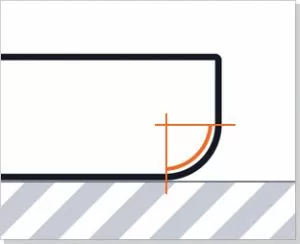 Finished edge
All skates are finished on the outer edge. The absence of sharp corners ensures smooth mouse movement and reduces the necessary lapping time at the beginning of use.
High quality materials
Only 100% pure PTFE material is used in the production of glides. As well as specially selected glue, which ensures reliable fixation of glides, and no residue removal.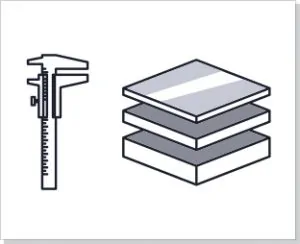 High resource
The thickness of the material is selected individually for each mouse model in such a way as to provide the maximum resource of use, without violating the usual lift-off distance of the sensor.
Replacement mouse feet for Corsair Scimitar Pro RGB – for ultimate gaming control
The Corsair Scimitar Pro mouse is designed for MMO and MOBA games. It has an ergonomic design for the most comfortable grip. The textured side buttons are pleasant to the touch and comfortable to press. Skates are made of pure PTFE material for easy sliding and simple control. Due to heavy use, they wear out over time. In this case, you will need replacement glides for the Corsair Scimitar Pro RGB. Quality hyperglides are offered by the FeetGlide online store.
The mouse of the American brand Corsair will help you win even in the most intense battles. It has a built-in 16,000 DPI optical sensor that adapts to almost any mat surface. 12 mechanical side keys, designed with influence from eSports players, provide consistent tactile feedback and precise actuation. Thoughtfully adjustable button positions keep each button accessible for all playstyles.
Replacing skates to keep you superior in games
The mouse feet need to be replaced if it becomes less slippery or seriously worn out. The replacement Teflon mouse feet for the Corsair Scimitar Pro RGB are made from smooth PTFE. The material perfectly glides over the surface, due to the minimum coefficient of friction. Spare glides are white – the natural color of PTFE, since the addition of paints deteriorates its properties. The special composition of the adhesive ensures a strong fixation of the pads.
The thickness of the glides is 0.6 mm. It ensures that the sensor tear-off height calculated by the manufacturer is maintained and increases the life of the mouse feet. Skates for Corsair Scimitar Pro RGB give the user the ability to control the movement of the manipulator with high precision. The elements are supplied in two sets.